SKIN WELLBEING AND ALLERGY DISORDERS:
Dermatoses: keratosis, erythematous (sunburn), papulose, scaly, ulcerative, vesicular
Seborrheic dermatitis of the scalp
Mycosis
Psoriasis
Eczema
Dyshidrosis
Hyperhidrosis
allergic itching and erythema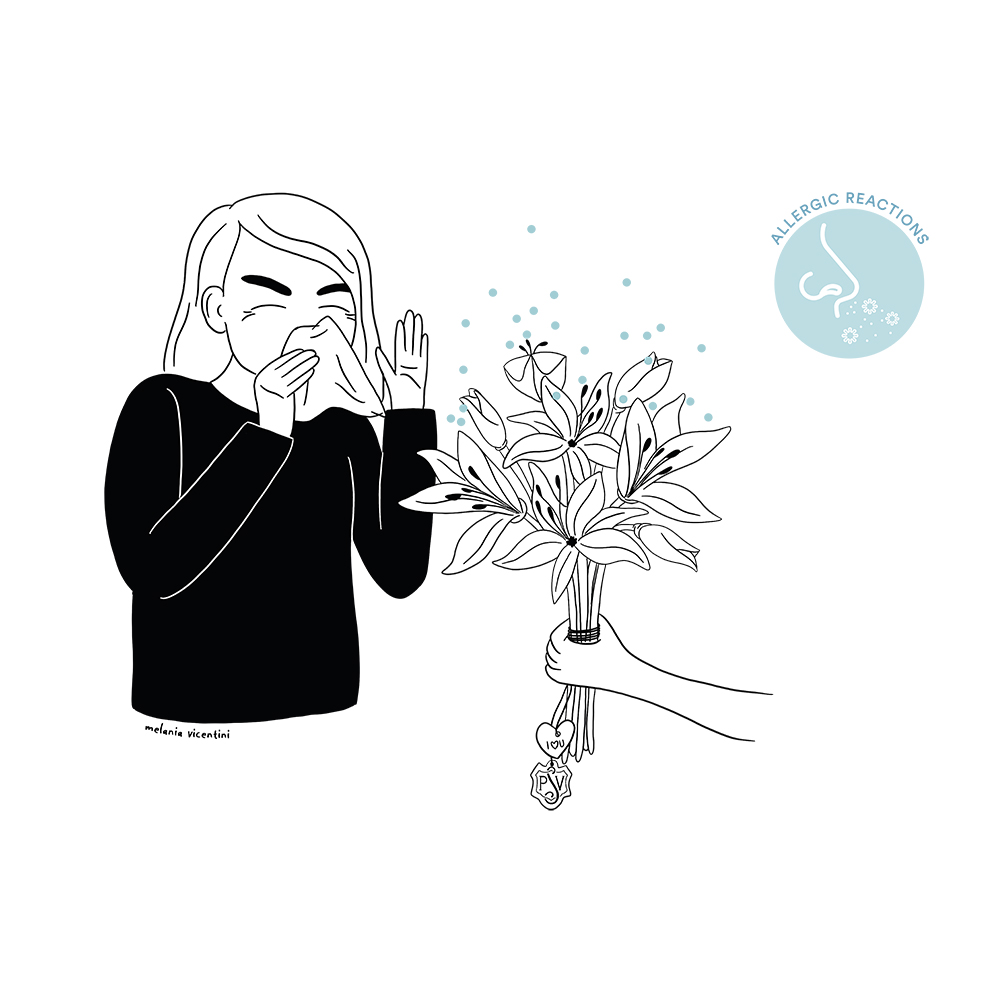 Dietary reccomendations:  none in particular, it is recommended to test for potential food allergies or intolerance
Lifestyle: avoid active and passive smoke. Do not exceed in alcohol.
AN EXAMPLE OF ALLERGY DISORDER: Dermatitis consists of an inflammatory (immune) reaction of the skin, and manifests itself as an irritation. It can be triggered due to chemical, microbiological, viral factors, or it can be the consequence of a skin disease. If causes are allergic, it is atopic dermatitis; if they are autoimmune it is psoriasis.
PERILLA, thanks to the flavonoids contained in its seeds, acts actively by modulating the level of immunoglobulins E (IgE), which naturally rise during an allergic reaction. Its anti-inflammatory, antibacterial as well as anti-reactive and sedative action on allergic attacks is also free of side effects, unlike other antihistamines that cause drowsiness and tiredness.
RIBES NIGRUM, called the "natural cortisone", is able to stimulate the adrenal glands to produce cortisol, thus performing a powerful anti-inflammatory and antihistamine actio
This website does not provide any medical advice. Information on this Website is provided for informational purposes only and is not intended as a substitute for the advice provided by your doctor or other healthcare professional. You should not use the information on this Website for diagnosing or treating a health problem or disease, or prescribing any medication or other treatment. You should always speak with your doctor or other healthcare professional before taking any medication or nutritional, herbal or homeopathic supplement, or adopting any treatment for a health problem.