VIRUS AND BACTERIA INFECTION DISORDERS:
 Pharyngitis
Laryngitis
Sore throat
Cough
Bronchitis also of an allergic nature
Asthma also of an allergic nature
Cold
Sinusitis
Rhinitis
Earache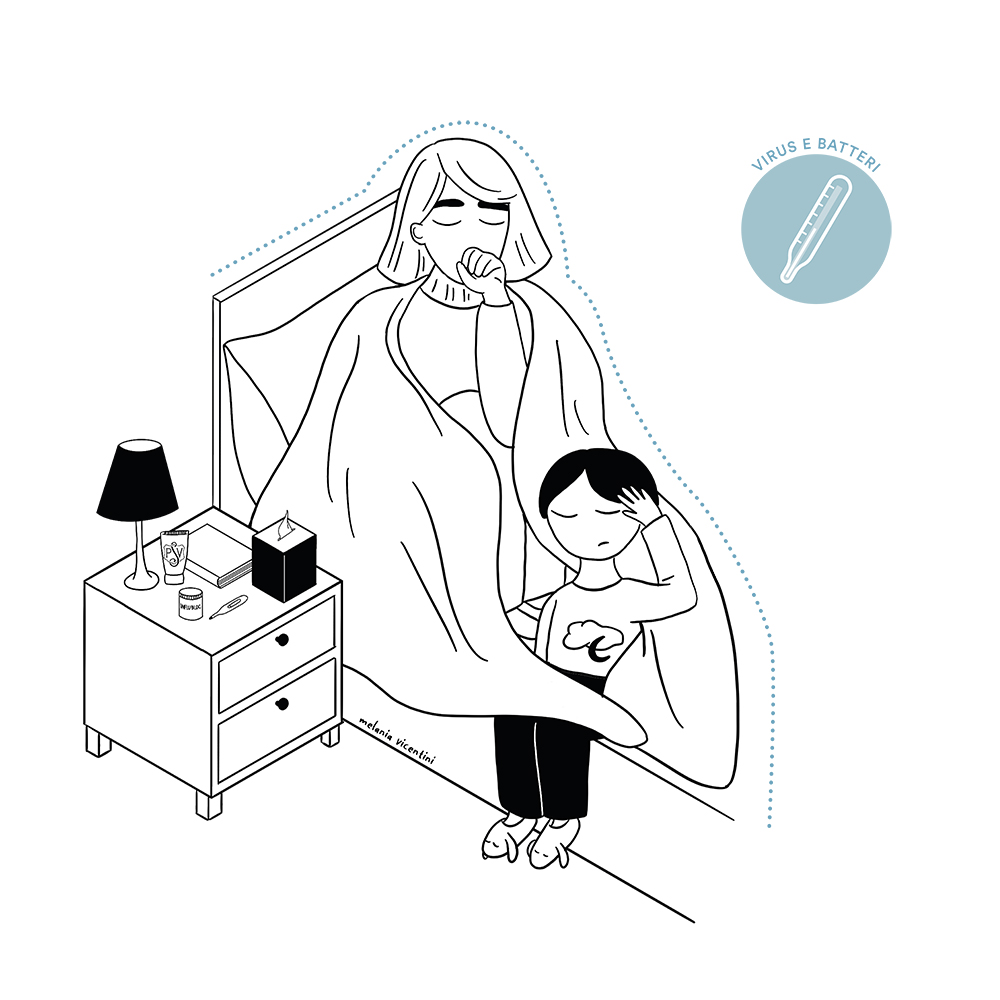 Dietary reccomendations: the necessary amount of vitamin C can also be taken with a 100 ml glass of orange juice
Lifestyle reccomendations: protect yourself from the winter cold and get into the habit of ventilating the rooms where you live. Always wash your hands when returning home
VIRUS AND BACTERIA INFECTION DISORDERS: Flu disorders are all united by a need to stimulate  immune system to react adequately to the ongoing infection. There are numerous clinical studies that demonstrate the activity of ECHINACEA on the immune system. These studies show that it increases phagocytosis by macrophages, which are the blood cells responsible for englobing and destroying viruses and bacteria during infections. It also stimulates the production of T lymphocytes, cells that participate in the inflammatory process. The use of Echinacea is therefore indicated in the prevention of any viral (flu) or bacterial disease (strepto and staphylococci, etc.). In cooling and respiratory diseases, it therefore has antiviral activity, antibacterial activity, anti-inflammatory activity. The tolerability of Echinacea is very high. Echinacea can be prescribed by the doctor, even for children over the age of three.
ROSE HIP contains L-Ascorbic acid in fruit together with citric acid, carotenoids and tannins. It has an immunostimulating and immunoregulating, antioxidant, antiasthenic, adjuvant action against cooling diseases.
This website does not provide any medical advice. Information on this Website is provided for informational purposes only and is not intended as a substitute for the advice provided by your doctor or other healthcare professional. You should not use the information on this Website for diagnosing or treating a health problem or disease, or prescribing any medication or other treatment. You should always speak with your doctor or other healthcare professional before taking any medication or nutritional, herbal or homeopathic supplement, or adopting any treatment for a health problem.